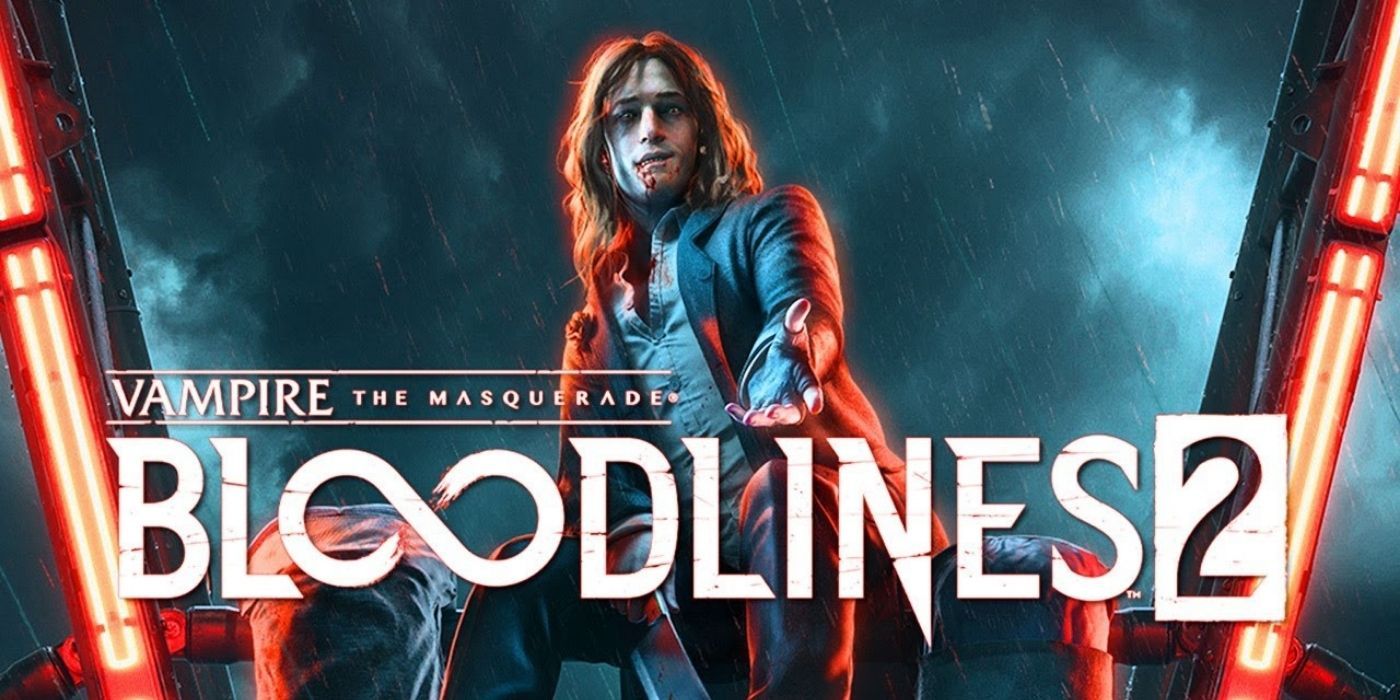 After multiple delays, Paradox Interactive revealed that Vampire: The Masquerade – Bloodlines 2 will likely be ready for release in late 2021.
The team behind Vampire: The Masquerade – Bloodlines 2 revealed that the long-awaited game will likely be ready for release in late 2021.
"I don't believe it'll arrive during the first half of the year, but we'll see," Paradox Interactive CEO Ebba Ljungerud revealed in an interview translated from Swedish, as reported by Avanza. She continued, "To be able to develop for the next generation [consoles], you have to have development kits from the manufacturers. And I'm pretty sure that both Sony and Microsoft were affected by the pandemic because they did not have many development kits."
RELATED: Vampire: The Masquerade – Everything We Know About the New Battle Royale
Continue scrolling to keep reading Click the button below to start this article in quick view. advertising
The Bloodlines 2 update came after Paradox Interactive announced back in August that Brian Mitsoda, the lead narrative director for the game, as well as Creative Director Ka'ai Cluney, were no longer working on the project. According to a statement released then, the exit of Misdoa and Cluney was made jointly by Hardsuit Labs and Paradox.
"I've worked on Bloodlines 2 for almost five years," Mitsoda said previously. "The story and main cast were initially conceived in my living room. I helped develop the pitch for Hardsuit Labs and helped pitch the project to Paradox in Las Vegas." He added, "I've been in charge of the narrative since the beginning, working long days and sometimes weekends to deliver a successor to Vampire the Masquerade: Bloodlines, and I've never been led to believe that I hadn't succeeded."
advertising
It was also announced in August of this year that Bloodlines 2 would be delayed until 2021, after already missing release dates in 2019 and 2020.
RELATED: World of Darkness Moves Development In-House, Renegade Games to Publish TTRPG
"Our goal has always been to deliver the best game possible, to immerse yourself in a Seattle re-imagined in the World of Darkness, and deliver a worthy successor to the original Bloodlines game," Andy Kipling of Hardsuit Labs and Jakob Munthe of Paradox Interactive said in an official statement about the delay. "Due to the quality bar and ambitions we have set for ourselves, we have made the difficult decision that we need more time."
advertising '); document.write(" + 'ipt>');

Source